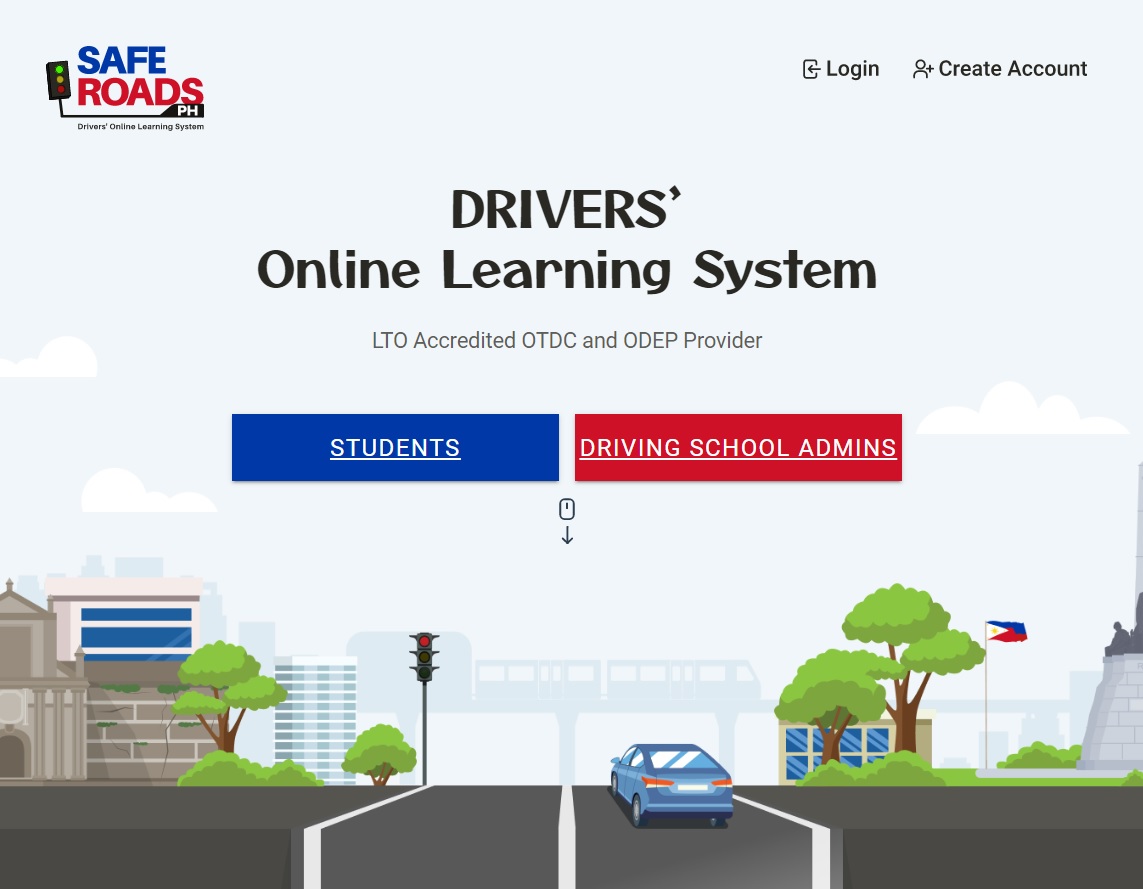 Online Learning
3 Easy Steps to follow
> Create an Account
> Complete the Modules
> Get Certified
Online TDC and DEP
powered by
Safe

Roads

Ph
A high-quality drivers' education produces well-trained drivers. Skilled and responsible drivers that can make the road safe for everyone.
Frequently Asked Questions
Here are some common questions about REYES DRIVING INSTITUTE.
Yes. REYES DRIVING INSTITUTE is an accredited Driving School by the LTO. You may check with the LTO official website, under the list of "LTO Accreditation" to know if we are really accredited.
Enroll with REYES DRIVING INSTITUTE to take the TDC or OTDC. Pass the Final Assessment and get your Certificate of Completion. Get tested and acquire your Medical Certificate. Bring your Certificate of Completion and Medical Certificate to the Nearest LTO office to get your Student permit.
Send us a message and we will be reaching out to you to decide on the Schedule based on our most convenient time.